Board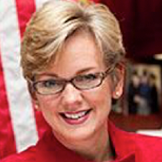 Former two-term governor of Michigan, Jennifer M. Granholm is credited with leading her state though a period of unprecedented economic challenge and change. She is a recognized authority on leadership, politics, economic diversification, clean energy policy, advanced manufacturing, and industrial clusters.
As governor, Ms. Granholm pioneered advanced energy policies and worked with business and labor and with Republicans and Democrats to create new economic opportunities and jobs in Michigan. In addition to diversifying Michigan's economy, she focused on creating jobs, attracting international investment, improving education, and training workers to promote the state's long-term economic health.
After leaving public office, Ms. Granholm joined the faculty at UC Berkeley, teaching courses in law and public policy. She was named a senior research fellow at the Berkeley Energy and Climate Institute and the Center for Information Research in the Interest of Society.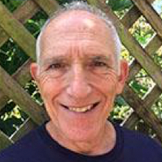 Joshua Bar-Lev,
Secretary
Joshua Bar-Lev was vice president of regulatory affairs and government relations for BrightSource Energy from its inception in 2004 until May 2011, also serving on the Executive Management Committee.
Previously, he was chief counsel at the Pacific Gas and Electric Company, advising on legal issues relating to gas supply, electric transmission, gas transmission, and generation, with a focus on state and federal regulatory matters.
Mr. Bar-Lev co-founded the Coalition for Energy Efficiency and Renewable Technology, a group of California environmental organizations and conservation and renewable energy companies active in the state legislature and Public Utilities Commission. He serves on board of CalCEF Catalyst, and has been a member of the Federal Energy Bar Association, the State Bar of California, and the American Bar Association. He served as articles editor for the Natural Resources and Environment magazine of the ABA's Environment, Energy and Resources section.
Mr. Bar-Lev graduated Phi Beta Kappa with honors in economics from the University of Michigan, and holds a J.D. from Harvard Law School.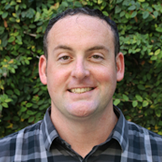 Henry Love has been active in the nonprofit energy sector for over a decade, serving in leadership positions and advising nonprofit executives on strategy, program design, and partnership development. His work in energy efficiency and renewable energy has spanned boots-on-the-ground implementation of energy programs that serve local communities and disadvantaged populations, research and development of evidence-based policies to grow economies and jobs, local advocacy for common-sense regulation of energy development, and developing data analyses and tools to help local decision makers understand the impacts energy can make in their communities.
As Assistant Director of Michigan Energy Options, Henry developed partnerships and new business opportunities that led the 40-year-old organization towards becoming a statewide implementer of utility energy efficiency programs, adviser for community energy planning, and developer of community solar projects. Henry was one of the founders of the American Jobs Project, serving as Executive Director from 2015-2018. During this time, Mr. Love also served on the boards of Community Energy Services Corporation and Carbon 180, volunteered his time to the Berkeley Cleantech University Prize, and conducted research on interdependent leadership relationship dynamics, or "paired leadership," at the UC Berkeley Haas School of Business with leadership expert Dan Mulhern.
Mr. Love is currently a consultant to nonprofit organizations in the energy sector across the country, and is based in Ann Arbor, MI.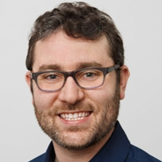 Matt Rogers
Matt Rogers is founder and vice president of engineering at Nest Labs, creator of the Nest Learning Thermostat. By applying modern design and technology, Nest has made the thermostat sexy and revitalized a stagnant – yet very important – industry. Mr. Rogers is responsible for all product development at Nest, ranging from mechanical design to software to web services, and everything in between. Most recently, he led the creation of the second-generation Nest Learning Thermostat, less than a year after the launch of the first-generation model. Mr. Rogers also serves on Nest's board of directors.
Prior to Nest, Mr. Rogers was responsible for iPod software development at Apple, from concept to production. He was one of the first engineers working on the original iPhone, and was involved in the development of 10 generations of iPod, five generations of iPhone, and the first iPad. He earned his bachelor's and master's degrees from Carnegie Mellon University.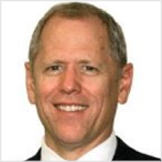 Steve Black
Steve Black is a leading environmental and energy lawyer with 25 years of experience in state and federal government. He is the president and founder of Steve Black Strategies, Inc., where he uses his extensive legal and energy policy experience and contacts in state and federal government to help public and private organizations navigate the political and policy worlds in Washington, D.C. and in western state capitals.
With a rare mix of legal, legislative, political, and regulatory experience, Mr. Black has designed and established pioneering energy and environment policy. He has forged and directed partnerships with federal, state, and tribal governments to conceive and shape innovative legislative and regulatory strategies that drove meaningful and transformative results.
Mr. Black has led successful efforts to enact key energy tax provisions, including pioneering tax credits for cellulosic biofuels, small wind, and geothermal heat pumps, as well as the extension and modification of solar energy and energy efficiency tax credits.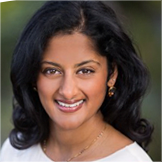 Swati Mylavarapu,
Advisor
Swati Mylavarapu supports early stage technology entrepreneurs who are building businesses that also address important social or environmental issues. At Incite Ventures, she has invested in companies such as Gusto, Nav, Common, Motiv, Tempo Automation, Emerald Cloud Lab and others.
Prior to Incite, Ms. Mylavarapu was a Partner on the venture capital team at Kleiner Perkins Caufield & Byers, where she focused on consumer digital and hardware investments. She supported the firm's investments in Motiv and Handshake.
Before KPCB, Ms. Mylavarapu built the international business efforts at Square, a financial services company that helps millions of sellers run their businesses around the world. She then transitioned into product marketing and led early efforts to develop the Square Register offering for larger small and medium sized sellers.
Ms. Mylavarapu also serves as a Director of Incite Labs, a foundation, and serves on the non-profit boards of B Lab and the Boston Review. She graduated from Harvard with an AB in Development Studies, and was elected to Phi Beta Kappa and a Truman Scholar. She also holds an MPhil in Economic History from the University of Oxford, where she was a Rhodes Scholar.